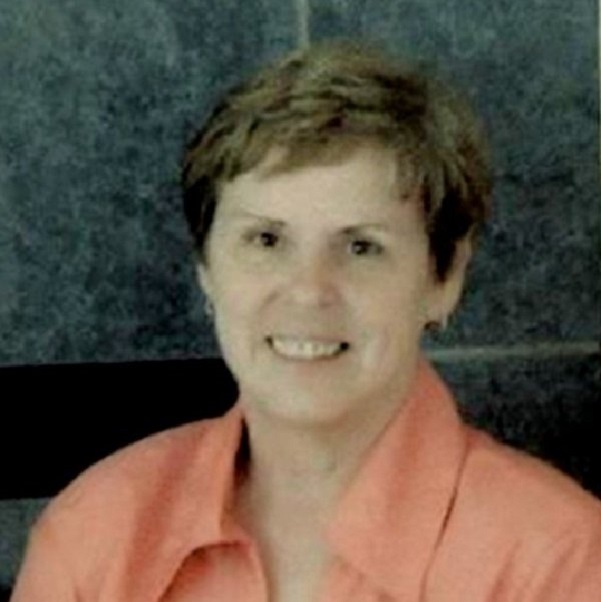 Betty Murray was instrumental in reaching agreement with the City of Weatherford to lease the old Firehouse to WAA for a dollar a year. She spearheaded the move & helped create the Firehouse Gallery, where WAA met for several years. There was space for meetings, classes, a gallery for displaying members' work and shows, including the Peach Festival Art Show. Betty always worked hard to promote WAA. In her memory, this award is given in June each year to a WAA member who exhibits extraordinary commitment to the Weatherford Art Association.
2022-2023 Betty Murray Award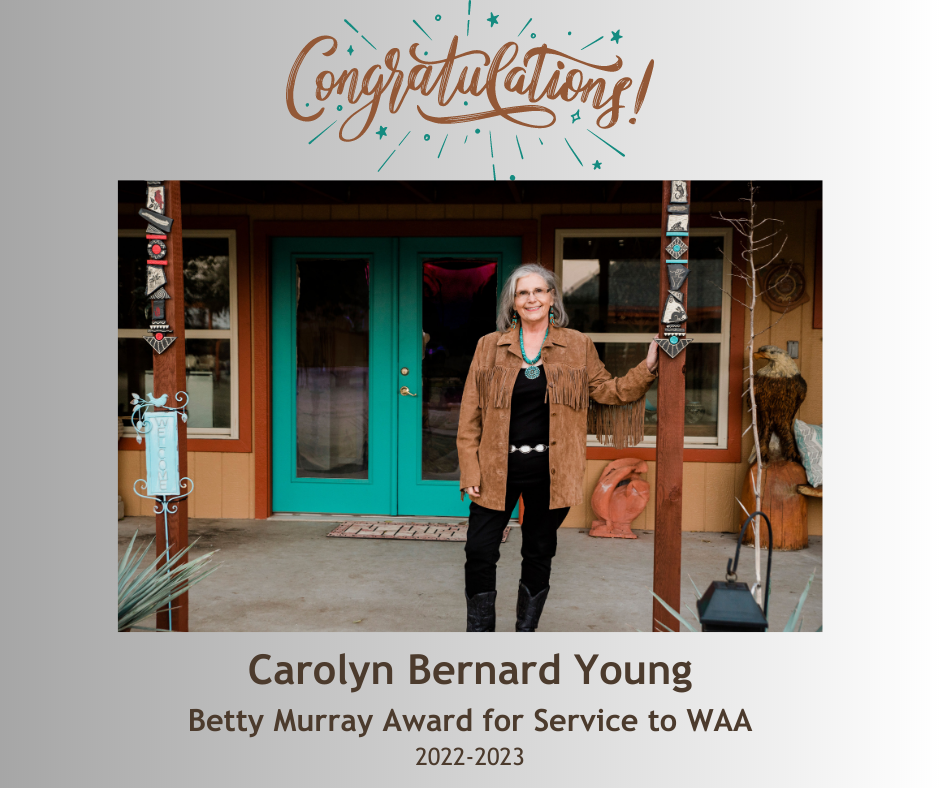 2021-2022 Betty Murray Award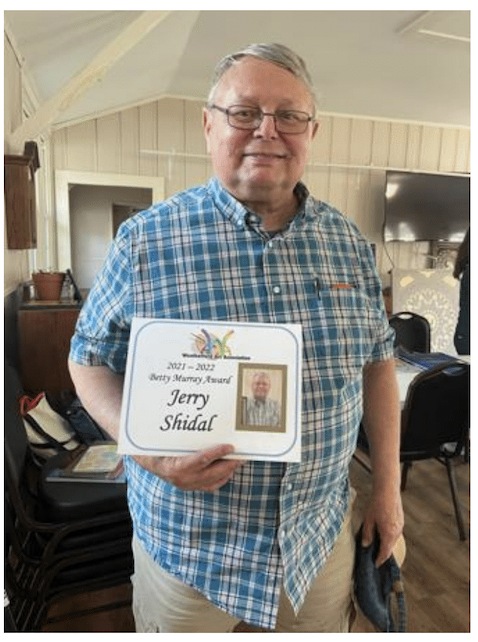 We honor Jerry for his tireless work in taking our videos each month and submitting great cartoons for our newsletter among other deeds. Jerry is always ready to help. Congratulations Jerry!
Winners of the Betty Murray Award
2023 – Carolyn Bernard Young
2022 – Jerry Shidal
2021 – Patricia Harder
2020 – Colleen Erickson
2019 – Cindi Neverdousky
2018 – Debra Sue Waters
2017 – Linda Skov
2016 – Michelle Crider
2015 – Kathleen Cunning
2014 – John Allen
2013 – Bobbie Narramore
2012 – Linda Whitehouse
2011 – Paul Latham & Vonnie Kohn
2010 – Rebecca Glasgow
2009 – Carrol Richardson
2008 – Lynn Finch
2007 -Marvin Glasgow & Judy Mason
2006 -Rosalie Kobetich